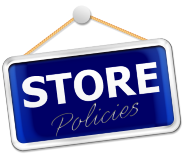 1.We are not responsible for lost software and data! Please back-up!
(We can back-up for you for a fee)
2.We are not responsible for items left in the store for more than 30 days!
3.We ONLY accept CASH or CREDIT, NO CHECKS!
4.Returns not accepted, ONLY exchanges for same item!
5.You must bring your invoice in order to return merchandise
6.When picking up a serviced machine you must present your service invoice that WE GAVE YOU
at the time you dropped off your machine!
7.When purchasing merchandise or picking up a serviced item,
YOU MUST PAY FOR IT IN ORDER TO TAKE IT WITH YOU!
There is no net 30 days anymore. Everything is PREPAID!
Site created and designed by Cumpeo Systems Inc. Want your own website? Call us at (845)-878-2002 for more information.